Idv Remote Desktop For Mac
First published on CloudBlogs on Jul 13, 2018 by Enterprise Mobility + Security team The with its redesigned user experience and new code base has been since last November and the feedback has been incredible, helping us continuously improve the client. As more and more customers have switched to the new client for their daily usage, we are now preparing to retire the older Microsoft Remote Desktop 8.0 version from the App Store. To that end, on September 1, 2018, version 8.0 will be retired and only version 10 will remain available for download. If you are one of our macOS customers, now is the time to download the new version, test all familiar scenarios, and give us feedback for any issues or concerns you might have before September. Submit your feedback through Help Report an issue in the client or request additional functionality via our. We look forward to your feedback, comments, and help in ensuring the new client meets all your needs. In my case, version 10 has a new interface, but it has several issues.
It doesn't handle multi screens (if you choose 1 monitor, the other monitor goes black and is not useable. Typically you have a web browser on the other with instructions on what to do, you google around on the one to try and solve the problem, whilst applying the suggestions to the remote desktop session. It poorly handles the system going to sleep.
It never wakes up. It poorly handles logging out, it just hangs 4. If you download an RDP file and double click on it, it doesn't give you the option to save it - it just disappears never held in the nice interface that someone has designed.
I don't see anything better from version 8 at present. So far I have found I can copy the RDC for Mac version 8 from the Apps folder - compress it and save it off for new workstations, since it will eventually be removed from the app store. So far I found this works to manually just copy V8 on the new Mac, decompress and then copy into the Applications folder. Test with: 10.11; 10.13; 10.14 (release build). So backup your V8 RDC if you need it going forward.
I also found 3rd party Jump Desktop works when RDC 10 is not working, but in Jump Desktop I needed to disable the client side Network Level Authentication to connect to my resources. Jump Desktop is not free, but it works when RDC V10 is not working. User experience is critical. So the very first thing that someone does when they launch version 10 is expect it to automatically retrieve all of the RDP sessions they have created in version 8. They are probably all stored in the registry (a horrible idea, btw) and so.
Why did this not happen. I am loath to go rebuild all of these RDP sessions. How do I import them and why did it not happen automatically. Instead of providing a product I can immediately use, you obsolete the old one, tell me I must use the new one and then prevent me from using it. Did anybody in QA actually test this, because if they did they need to be fired. Version 10.2.2 (1291) resolved all my outstanding problems with earlier releases of 10.x Loggin out from RDP when using gateways, hanging on sleep, adding new (additional) configuration files. There is only one outstanding function point.
On a 2 screen setup, I want to use one in full screen mode and still view (and use) the other screen's contents (e.g. View a webpage or youtube video). Then allow a mouse click to switch back and forth activiating what ever is on the screen/window/app you choose. I do this on a PC all the time. Instead, if you don't select 'use all monitors' and you go into full screen more, the second monitor/screen is just black. This was the same behaviour in version 8.x as well. I am not sure this is possible, but if it is - it would be helpful.
I am having the same issue as Ward and Thomas, using all my same credentials that worked fine to login using RD8, RD10 tells me I don't have access and won't let me log in. This is an issue as I use my iMac to create content for company servers which are Windows based. Along with other basic usability issues people are expressing (which I haven't been able to experience because I am unable to even log in), not being able to log in using RD10 and RD8 no longer functioning has made my work impossible, and I would like to see a solution to this major issue soon.
Mobile devices like the have come a long way in terms of features and usability. You can get actual work done with a the right apps on a touchscreen, but there are still times you need access to a desktop environment. However, you don't have to put the iPad down to do that any more. In fact, there are plenty of remote desktop apps for the iPad, at least one of which will fulfill your needs for a mobile, touch-friendly remote desktop app. Since you clearly have an iPad and know what remote desktop is already, here are the best remote desktop apps for iPad. PocketCloud The free app comes from Wyse, which is a long-time big shot in the area of remote desktop and thin clients.
Remote Desktop For Mac Download
You can really tell these folks know what they're doing, too. PocketCloud is snappy and easy to set up. It ties into your account so you don't have to make yet another login. The app connects quickly and is tuned for maximum performance.
That means the default settings will scale back on the eye candy like high quality fonts and desktop wallpaper. However, you can crank that stuff up if you've got the bandwidth.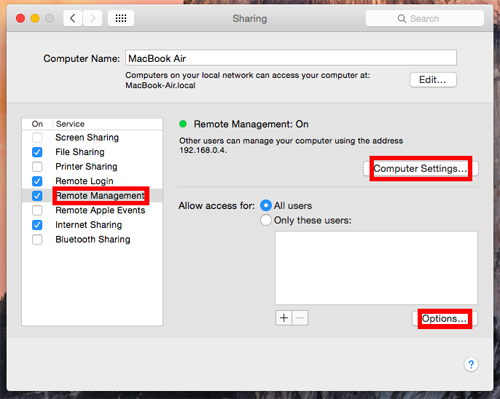 Cursor control in PocketCloud is one of its strong suits. You can either tap and drag normally, or activate the Touch Pointer.
With this mode enabled, you get a pointer that remains stationary so you can pan the screen around it. Grabbing the handle on the pointer also lets you move it in a more normal way. Tapping the handle is a click, and the expanded options for the Touch Pointer include common functions like right-click, keyboard access, and scrolling. A premium subscription for $23.99 a year adds features like file transfer and video streaming. The free edition is still a great experience on PCs and Macs. TeamViewer A good spur-of-the-moment remote desktop tool is. You don't need an account, and the desktop client can be run without installing on Windows, and also works on Macs.
The iPad version of this app is free for non-commercial use, and works pretty well with a little tweaking. Like other apps, TeamViewer automatically adjusts the connection for speed. It actually changes the resolution of the remote computer, but you can turn that feature off. The touch controls are a bit confusing — it uses 2-finger dragging to scroll, and the zoom control actually zooms the desktop app you are in, not the iPad's view. Mouse control is more straightforward. Just tap and drag anywhere to move the cursor, a tap is a click, and a long-press is right click. Zooming works as expected in this mode.
TeamViewer handles multiple monitors well, and the app is fast. It doesn't have extra file browser functionality or cloud storage, but it gets the job done.
Splashtop 2 This app comes with a $0.99 initial buy-in, but it includes a lot of solid features. Works on PCs and Macs (up to 5 devices). There are two control modes — trackpad and pointer. Trackpad uses more gestures, which can be very efficient if you get acclimated to them. The pointer mode just lets you tap and drag anywhere to move the pointer around. Both modes use standard pinch-zooming, but pointer mode is better for precise work (like spreadsheets). Splashtop again optimizes the desktop resolution for the iPad, but it's easy to turn that off, and the app remembers your preferences for each computer.
Remote Desktop From Pc To Mac
This app also has fast monitor switching and a persistent keyboard toggle that comes in handy. The on-screen UI is kept to a minimum with the toolbar hidden by default.