Wacom Intuos Ptz 631w Driver For Mac
Hi, after updating from "Yosemite" to "El Capitan" my WACOM "Intuos Touch and pen" tablet (medium size) (CTH-680) is not working correctly. When I use a slide bar in a live filter layer or an adjustment layer I can not see the changes in the picture live. I have to take the pen from the tablet to see the changes. For example: When I use the "Gaussian Blur Filter" and move the slide bar to change the radius I can only see the result when I remove the pen from the tablet. As long as the pen has contact with the tablet the picture is not changing.
I noticed this only in the "Photo Persona". In the "Liquify Persona" and the "Develop Persona" every slide bar is working fine.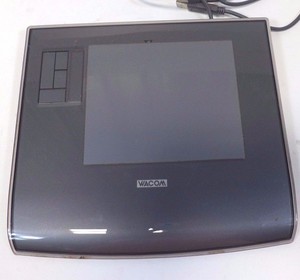 When I use the mouse to modify something with the slide bar everything is OK. When I jump back to Yosemite everything is OK.
While moving the slide bar I can see the changes live. (I tried this three times (after WACOM driver updates)) I installed the newest WACOM driver. In the WACOM Desktop center there is not update available. Has there been any progress on this?
I seem to be having the same issue. I'm running on El Capitan, and recently purchased a Wacom Intuos Pro tablet. Everything works smoothly, except for the lack of a 'live preview' when working with adjustment layers and the sliders within. In order to see what changes I've made, I have to move the pen away from the tablet. When I switch to my mouse, all is well.
Wacom Intuos3 Ptz 630 Driver
Removing my mouse doesn't seem to do anything, and I've also attempted clearing the program as recommended above by MEB, to no avail. Any suggestions or solutions would be greatly appreciated, as this obviously puts a big snag in my workflow!